Having been successful in their chosen professions, children all grown-up and grand-children who so very much enjoy their time with their grandparents – Wendy and Graeme Stoney now continue to maintain their connection to the lands and communities of Flinders Island and the Victorian High-Country.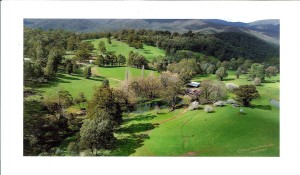 Providing leadership for local community organisations, the Stoney's maintain a keen interest in Sustainability, Home-Grown Produce, Heritage, Food, Forestry and many other areas intrinsic to country-life.
Greenstone, is fully self-powered (off the grid).  Utilising a Water-Turbine, and Solar Panel Array – the electrical needs of the household and the property are met.  Old-Fashioned technologies play a key role, such as nematic pumps – for moving water up hills – gas powered fridges, stoves and a plentiful supply of fallen timber – sustains the Greenstone property in a lifestyle that connects the past, with the creature comforts of the new, surrounded by an ideallic outlook in almost every direction, strong community bonds and the dedication to be involved, and to support the things, people and places.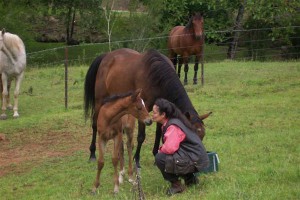 Wendy Jubb Stoney, highly involved in local community works is acclaimed for her food, hospitality and good-nature.
Wendy has a passion for making gourmet food, and providing experiences that are lasting for those who stay with the Stoney's.
Wendy has an array of event management experience, facilitating the needs and desires
of guests at the properties.  Her wealth of experience has been treasured by film-crews, school-groups, international and corporate guests alike.  Pillars of the local community both Wendy and Graeme provide the highest quality service and support to communities throughout their lives, whilst keeping centred on the very important notions of sustainability and good old common-sense.
The environments managed by the Stoney's are of the highest quality.  Not "luxury" by traditional definitions, these environments depict the simplicity of sustainability, ecological management and community inclusion that is treasured by all but otherwise so difficult to experience.
The "Stoney Effect", involves practical application of technology.  A broadening of natural horizons and a true appreciation for the timeless notions manifested in all of us, but only found through sensibility and the opportunity to experience nature at its finest, and community involvement where it matters and where contributions made make lasting effects to those surrounding them.